Sept. 4, 2023
Introducing Misty Jensen and Pregnancy Massage at Mindful Touch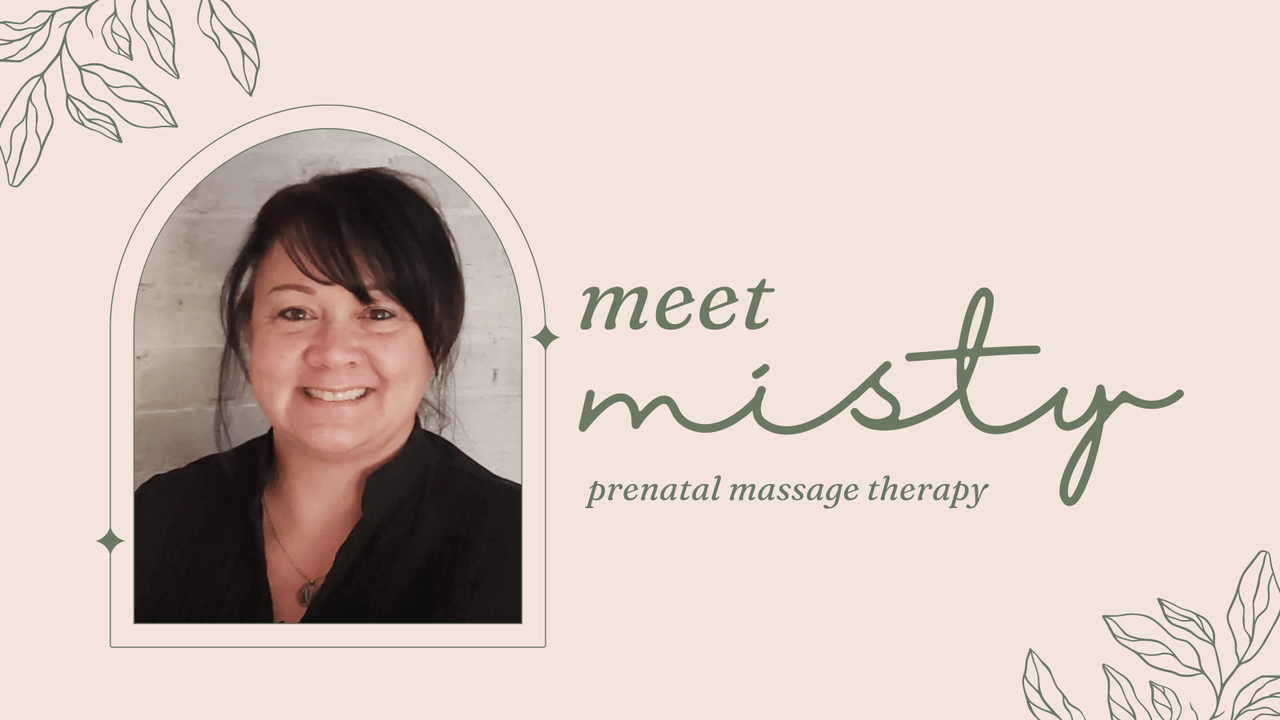 Mindful Touch Massage & Spa continues to grow thanks to the loyalty of our amazing clientele, and now we are delighted to welcome Misty Jensen back to our team! As a Licensed Massage and Bodywork Therapist, Misty brings a wealth of expertise and a compassionate approach to the art of massage therapy, as well as opportunities for us to offer even more services and availability to you.
Read on to learn about Misty's journey with massage therapy and the new offerings her addition to our team brings to our spa.
Meet Misty: A Journey of Compassion and Expertise
Originally from Ohio, Misty graduated from the Northcoast Medical Training Academy in Kent, Ohio, in 2015. Her commitment to continual learning has earned her a certificate of achievement in sports and medical massage with a specialty in piriformis and sciatic treatment. Misty's dedication to growth extends beyond her practice. She has volunteered for corporate events, shared her knowledge at community health functions, and continually seeks continued education opportunities.
Misty's journey is defined by compassion and the nurturing aspects of massage therapy. With extensive experience working with cancer patients and survivors, she understands the profound impact of touch on the healing process. She firmly believes that massage therapy is essential to well-being and healing, and her mission is to guide clients toward their path to good health.
Misty's dedication to her craft and commitment to healing shine through her diverse skill set. She specializes in various massage modalities, including Integrated Therapeutic Relaxation Massage, Gentle Healing Swedish Massage, and spa treatments. She is also adept in Intra-Oral Neuromuscular Therapy techniques for TMJ, Therapeutic Tissue Recovery, Lymphatic, Sinus Drainage, and Pregnancy Massages. Her service offerings at Mindful Touch will include Therapeutic Relaxation, Therapeutic Pain Relief, and Prenatal Therapeutic Relaxation massages.
Prenatal Massage: Nurturing Wellness for Expectant Parents
Pregnancy can bring a myriad of physical and emotional changes. Prenatal massage addresses these changes by promoting relaxation, reducing stress, and relieving common discomforts such as back pain, muscle tension, and swelling. The gentle strokes used during prenatal massage help improve circulation, easing the strain on your body as it accommodates the growing baby. Moreover, the release of endorphins during the massage contributes to a heightened sense of well-being and can even aid in managing mood swings.
Prenatal massage differs from regular massage in its approach and techniques. Skilled therapists like Misty are trained to adapt to pregnant people's unique anatomy and needs. Specialized positioning and supportive cushions ensure optimal comfort during the massage. Focus areas often include the lower back, hips, and shoulders, which experience added strain due to postural changes. Gentle pressure and specific techniques are employed to ensure the safety and comfort of both the pregnant client and the baby.
Prenatal massage is safe and beneficial when performed by trained therapists who understand the intricacies of pregnancy. Our highly trained therapists modify their techniques to ensure the massage is gentle, non-invasive, and nurturing. Always consult with your healthcare provider before embarking on any wellness journey during pregnancy, but rest assured that when performed by a skilled professional, prenatal massage can be a soothing, safe, and supportive addition to your prenatal care regimen.
Prenatal Massage at Mindful Touch
With the addition of Misty to our team, we're excited to now be able to offer prenatal massage at Mindful Touch to our clients. We believe that self-care for yourself is self-care for your baby during pregnancy, too. When all is well in your body, mind, and soul, your baby also benefits. Be pampered and experience relief from the aches and pains that so often accompany this special time while your therapist works out areas of tension in your body, and lavender aromatherapy and hot towels enhance your relaxation. Book your Prenatal Therapeutic Relaxation massage session with Misty today to experience this soothing and safe TLC for the parent-to-be!
The addition of Misty to our team has also enabled us to extend our evening availability. We will now offer appointments from 9 am to 7 pm Monday through Friday and 9 am to 5 pm on Saturdays. We expect our evening and weekend openings to go quickly, so if these are the best times for you, be sure to get on our schedule as soon as possible!